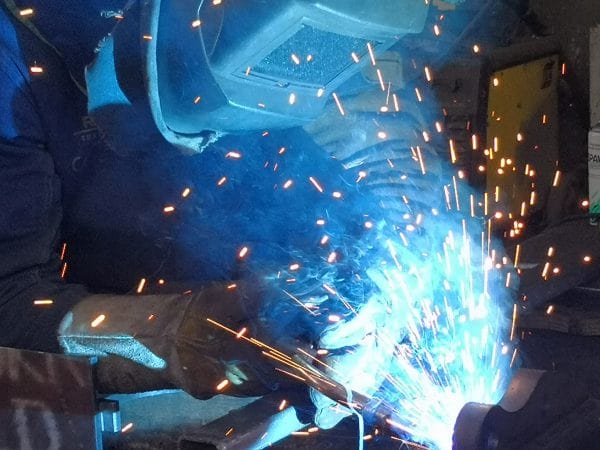 Montex's professional
and solid constructions
Using the MAG welding technology, we carry out orders for steel structures of various nature and purpose. Thanks to our experience and specialists' advanced technical knowledge, we guarantee high quality and reliability of our products.
We specialize in heavy industry and machinery in the are of energy, fuel and energy, metallurgy, electromechanical and construction. Thanks to our experience, knowledge and wide range of services, we are able to tailor orders to your needs.
Our products:
Drilling tower
components
Montex produces drilling tower components, which are being used in extremely different climate conditions (from – 45ºC to +50ºC) to accommodate demands of oil and gas industry. All the parameters and characteristics of our products are agreed with the client during particular ordering process.
The supporting
structures
We specialize in manufacturing the supporting structures, which are elements of tanks support (e.g. silos), structures of machinery, equipment on production lines and more. We carry out projects of flyovers (recently for a gas pipeline) and the construction of halls, warehouses and industrial premises.
Structures of bridges
and platforms
Our realisations include, among others things, a horizontal service and communication platforms installed on production lines, around or between large tanks. The platform constructions are additionally equipped with railings, stairs or technical ladders according to individual customer's needs.
Air and flue
gas ducts
The air and flue gas ducts are the components of power boiler or dust removal plants. We produce ducts in both round and rectangular cross-sections, using carbon steel,
heat resistant carbon steel and stainless steel. The quality of manufacturing is supported by certificates and quality standards.
Discharged
electrodes
Discharge electrode is an essential component of the electrostatic precipitator. Montex Ltd. is aspiring to be one of the major players on the Polish discharge electrodes market. We are proud to deliver our products to foreign organizations
Montex's competitive advantage in making discharged electrodes is the unique technique of extremely accurate system of resistance welding and electrodes components welding. Electrodes and all the materials which are being used in electrodes production process are complying with the EN and DIN norms and certificates.
Sheet metal
rolling services
Additionally, we provide sheet metal rolling services. The Montex machine park is equipped with a hydraulic 4-roller and 3-roller Rolling Machine
Technical
parameters
| Hydraulic 4- roller Rolling Machine | |
| --- | --- |
| Rolling width | max. 3000 mm |
| Rolling thickness | 12 mm |
| Hydraulic 3- roller Rolling Machine | |
| --- | --- |
| Rolling width | max. 2000 mm |
| Rolling thickness | 40 mm |